Everyday Inclusion® DEI Thought Leader Series:
Finance & Banking – DEI & Prosperity for All
The Moxie Exchange hosted "DEI & Prosperity for All" a panel discussion and dialogue with leading DEI executives in the financial and banking sectors who have been leading the charge on changing the finance industry for the better. They shared their best practices, challenges, the changing role of DEI and innovative approaches they are taking to center DEI in their organizations.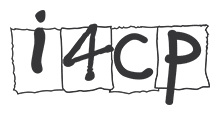 This panel features data and insights provided by our partner i4cp.
Aired Tuesday, September 28, 2021