Everyday Inclusion® DEI Thought Leader Series:
Prioritizing and Addressing DEI in Healthcare
Achieving health equity and providing the best possible patient care begins with the people and culture of care providers. From attracting a workforce that reflects the population and understands their role in DEI to disrupting entrenched systems that have led to vastly different health outcomes, DEI leaders are fully at the center of creating industry change and improving patient outcomes.
The Moxie Exchange hosted "Prioritizing and Addressing DEI in Healthcare" a panel discussion and dialogue with leading DEI executives who have been leading the charge on changing the healthcare industry for the better. They shared their best practices, challenges, the changing role of DEI and innovative approaches they are taking to center DEI in their organizations.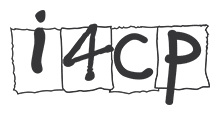 This panel featured data and insights provided by our partner i4cp.
Originally aired on Tuesday, September 13, 2021