How We Can Help
Online & On-Demand Micro Learning
Turn spare moments into an opportunity for employees in your organization to learn the skills and bias interrupters that will unleash their potential and the potential of everyone on their team.
Lessons (each 1-3 minutes) are designed to deliver bite-sized actionable content for on-the-go learning – delivered straight to their inbox. Each segment contains a knowledge nugget and there are resource tools for taking action
Ready to Rock Your Moxie®?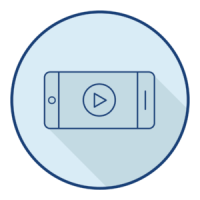 Instructor led training is tough to schedule and cumbersome to scale. Micro learning puts training at employee's fingertips with on-demand courses they can access from any device. Courses are designed for actionable, bite-sized learning that can be taken at their own pace. They can watch what they want, when they want it.
Moxie Micro Learning Engages Everyone
Time is the most precious resource in the business world today. Learning needs to be on demand, available on the go and delivered in a bite-sized, actionable format.
A few amazing companies we work with: